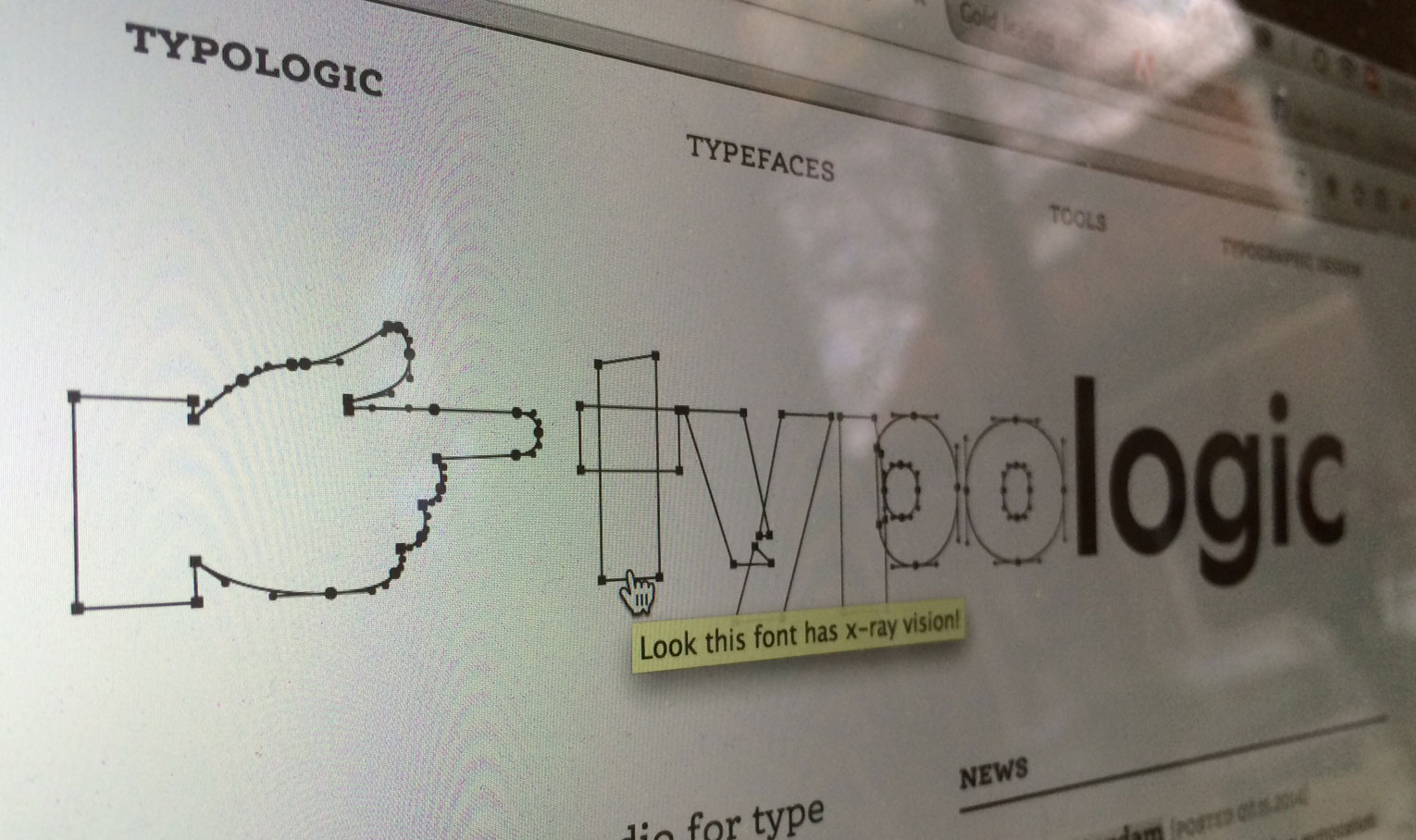 New Website
So yes, here it is, new typologic.nl :)
This site primarily wants to be a platform on which I show what I do and how I do it, and announce new work. It'll likely also be a bit of a playground as I try out ideas around type on the web – things may change from time to time.
As I've said elsewhere, please consider this a beta of sorts, and I'll be curious to hear what breaks where. I'm trying to go with several new-ish techniques, such as fallback-less SVG images and some JavaScript that is mainly targeted at newer browsers, as well as some CSS3 animations (though those should degrade gracefully).
Thanks to Ksenya Samarskaya for taking an early look and giving some nice feedback, Nick Sherman and David Jonathan Ross for some input about OpenType support in browsers and possible workarounds, and the people of Twitter who I turned to with a couple of acute questions.
P.S. I won't promise that my old studio website will be online forever – but it will stay up for now as it documents the projects I did under that umbrella in more detail than I'm going to go into here.